Lewis Wolstein, DPM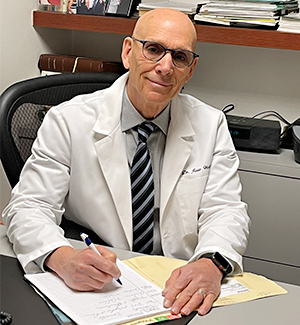 Lewis Wolstein, DPM
The Wolstein name has been known around The Bronx and in the field of podiatric medicine for over 84 years. The love and passion for helping others began with Lewis Wolstein's father, Arthur, and eventually overflowed into Lewis' life and his brother Peter too. The family practice opened in Parkchester in 1937, and Co-Op City in 1969, and has been operating with the family ever since. Lewis Wolstein, DPM attended medical school in Chicago at the Illinois College of Podiatric Medicine and graduated in 1975. Getting back to his roots in the Bronx, Dr. Wolstein continued his education by enrolling in a prestigious residency program at Parkchester General Hospital where he gained firsthand surgical experience and advanced his wonderful bedside manner.
Lewis Wolstein, DPM is board certified by the American Board of Podiatric Surgery, Ambulatory Division. He is affiliated with White Plains Hospital (Montefiore Medical Center) in Westchester. He also holds professional memberships with the American Podiatric Medical Association and the New York State Podiatric Medical Association. He has a special focus in diabetic foot pain and orthotics. Dr. Wolstein has been in practice since 1975.
Ernest Issacson, DPM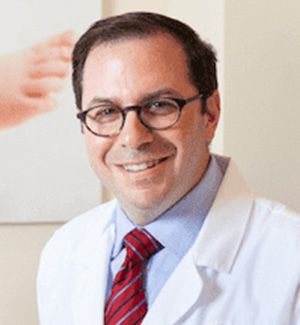 Ernest Issacson, DPM
Dr. Ernest Isaacson is a graduate of the Scholl College of Podiatric Medicine at Rosalind Franklin University of Medicine and Science.
Dr. Isaacson did his undergraduate studies at Brown University and completed a Bachelor of Science Degree in 1995. He did a one-year internship at Wyckoff Heights Medical Center - completed in 2001. Then an additional 2 year Surgical Residency at Our Lady of Mercy in the Bronx 2003. Upon finishing two years of comprehensive training in various medical specialties including internal medicine, general surgery, orthopedic podiatric surgery, vascular surgery, plastic surgery and podiatric medicine, Dr. Isaacson completed a comprehensive one-year podiatric surgical residency. Dr. Isaacson is active in research and publication in basic and clinical science. Dr. Isaacson is also a dedicated family man who's hobbies include: running, reading, and spending time with his family.